Sleep quality and duration have dropped markedly in the past 50 years, owing to a variety of factors still being investigated by sleep scientists. Nature asked readers to share their stories of sleep deprivation. Here are some of the responses received.
WENDY WENDERSKI: Working at night helped me to thrive
Postdoctoral researcher in neuroscience at Stanford University in California.
I haven't pulled an all-nighter yet as a postdoc, but I did so, more than a few times, when I was a PhD student. There were three of us who were often in the lab until 10 p.m. or later — we called ourselves the late-night ladies. For me, full overnights happened on rare occasions and involved either sleeping in the medical students' nap room in a sleeping bag, or in my car, because I lived too far away to drive home and back for just a couple of hours' rest. I had an overnight kit in the lab with deodorant, dry shampoo, refreshing wipes and mascara.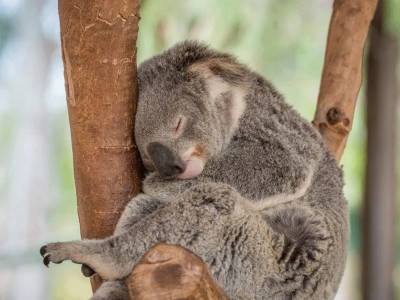 How better sleep can improve productivity
The reason I worked overnight then, and probably will do so again in future, is that I was conducting sensitive and labour-intensive experiments, and needed to focus. Having people around can be too much of a distraction for me. Working at night was, and is, an empowered choice that has allowed me to focus fully on my research and writing, and it has helped me to achieve my goals. There is neurodiversity in circadian rhythm and attention, and for me and my fellow late-night ladies, being given the respect and support to work in the way that was best for us helped us to thrive.
YARIN LIVNEH: Nurturing a newborn
Molecular biology PhD student at the Hebrew University of Jerusalem.
As the mother of a one-year-old, I can say that being on very little sleep greatly affected my ability to function and my efficiency. I resumed working in the laboratory three months after the baby was born, and could barely get anything done: I wasn't thinking straight, or thinking at all really. It was very difficult for me to plan and execute experiments.
But now that my kid is sleeping mostly through the night and I don't nurse any more, I get much more sleep, and things have changed for the better. I feel like a functioning human again.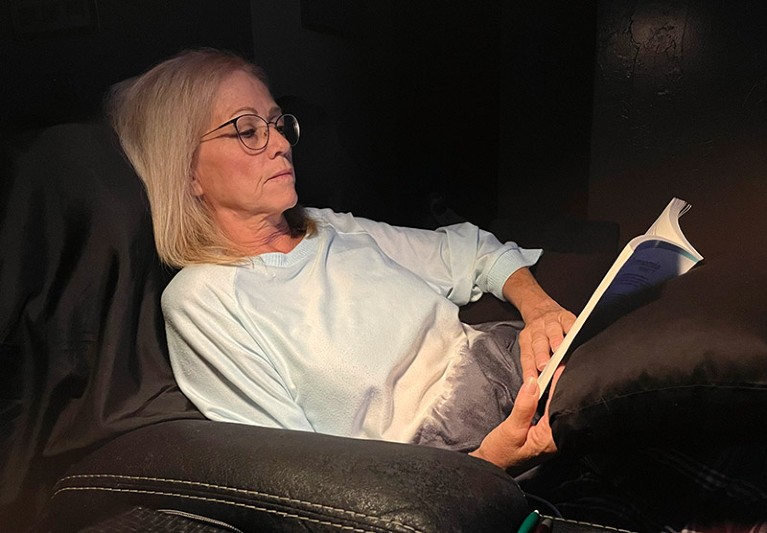 LISA MCLAUGHLIN: Lack of sleep had long-term effects
Retired educational administrator and professor at Oklahoma State University in Stillwater.
I first experienced insomnia in the period before I obtained my doctoral degree. I held a full-time job as the assistant superintendent of a school in Oklahoma City and served as board chair of an accreditation organization called AdvancED. Once I obtained my doctorate, I continued in these roles and began teaching doctoral courses in educational administration at Oklahoma State University. At the time, my husband and I were also focusing on raising our two children. I think that my insomnia initially emerged out of 'necessity': it was impossible to fulfil all my professional roles and be present for my family unless I reserved my writing and research for late hours, when everyone else slept. Ultimately, I was diagnosed with a number of long-term health conditions and had no choice but to retire early (on grounds of disability). I am convinced that countless nights of little to no sleep strongly contributed to this outcome. Last year, I contracted COVID-19 and influenza simultaneously on Thanksgiving Day, which brought on another onslaught of negative impacts, not the least of which has been increased insomnia. As a result, I have found it necessary to cut back on my volunteering and philanthropic activities. Having to do so reminds me so much of the days when insomnia affected my career. I will always wonder whether I would have remained healthy and productive if only I had done more to ensure that I received adequate sleep on a regular basis.
JAN-FRIEDER HARMSEN: Taking measurements 24/7
PhD candidate in nutrition and movement at Maastricht University in the Netherlands.
I study human metabolism around the clock, which requires taking blood draws and muscle biopsies at regular intervals over 24 hours. I not only work night shifts, but am sometimes awake for more than 24 hours continuously. On those days, I usually get to the lab at 7 a.m. and stay pretty busy with performing measurements until the evening. Around 7 p.m., I feel quite tired, so I take a break to do a moderate workout on an exercise bike for 45 minutes. Afterwards, I have a big dinner and a double espresso as a dessert. Usually at around 5 a.m., I am able to sleep for about 4 hours. I wear red-tinted, blue-light-blocking glasses from 3 a.m. to reduce alertness and stimulate the secretion of melatonin, a hormone that is linked to sleep. At 9 a.m., I get up to finish the measurements.
For my drive home, at around 2 p.m., I have another espresso and then drive much slower than usual to reduce the risk of an accident. Once home, I try to overcome the feeling of being super-tired by doing another 45-minute bout of moderate cycling. I try to stay up until 8 p.m., so that I go to bed at a normal time to conserve a normal sleep/wake schedule, and I allow myself to sleep until whenever I happen to wake up the next day, which could be 12–14 hours later. It usually takes me at least two days to feel as if I am back in my normal rhythm, although I know from my involvement in this field that it takes longer than that for the human body to fully recover from such severe sleep deprivation.
These interviews have been edited for length and clarity.