The latest draft of what some are calling a global pandemic treaty isn't living up to expectations, according to sources who spoke to Nature. Circulated at the World Health Assembly (WHA) in Geneva from 21 to 30 May, the document was crafted in reaction to the world's failure to curb the COVID-19 pandemic, with the aim of making sure countries are better prepared for future outbreaks.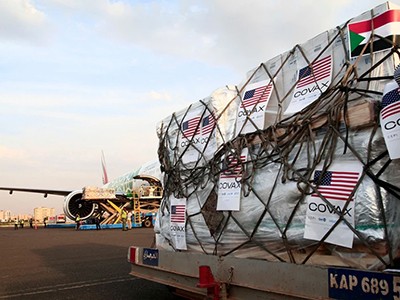 What the WHO's new treaty could mean for the next pandemic
There was "a very significant watering down of language in this draft compared to previous drafts", says Suerie Moon, a global-health-policy researcher at the Geneva Graduate Institute in Switzerland.
The earlier, more ambitious version described how countries should respond to a future pandemic by frequently using words such as "shall" and "will" — but now some of those have shifted to "urge" and "support", says Kelley Lee, a global-health researcher at Simon Fraser University in Burnaby, Canada. She also flagged language that would allow nations to opt out of directives in the document: the phrase "as appropriate", for example, appeared 47 times. She says that this would give the member states of the World Health Organization (WHO), who are meant to sign the agreement, the ability to prioritize national interests over collective action.
Diluting the message
The 'pandemic treaty' has been in the works since December 2021, when the WHO's member states voted to craft "a convention, agreement or other international instrument" to "strengthen pandemic prevention, preparedness and response". A preliminary version, called the zero draft, focused on promoting equity by sharing vaccines, drugs and diagnostics during future epidemics, as well as on strengthening worldwide surveillance of pathogens that could lead to outbreaks. Equity, in particular, has been a key issue for the WHO, which has repeatedly denounced the hoarding of COVID-19 vaccines by high-income countries.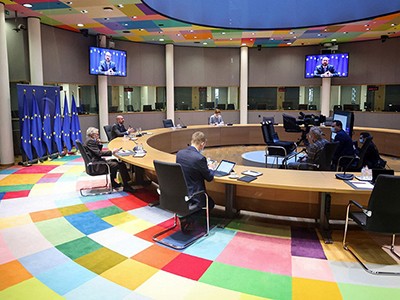 World commits to a pandemic-response pact: what's next
The zero draft called on member states to support temporary waivers on intellectual-property rights during pandemics to accelerate manufacturing of products such as vaccines. It also stated that, when publicly funding research that aims to develop pandemic-related products, member states should include terms and conditions that facilitate access to those products should an epidemic occur.
Although the new draft — not yet released by the WHO, but obtained by the Geneva-based media outlet Health Policy Watch — maintains equity as a guiding principle, it is less clear about how that equity will be achieved, critics say. The statements on the conditions for public funding have disappeared. And the draft now contains options, for when negotiations resume, to remove language about intellectual-property-rights waivers altogether.
For epidemiologist Salim Abdool Karim, the director of the Centre for the AIDS Programme of Research in South Africa, based in Durban, it is essential that the treaty include language to waive intellectual-property rights during a pandemic. The lack of such a mechanism, he says, is one of the key reasons why the three most important medical countermeasures against COVID-19 — vaccines, diagnostics and treatment — are still not available to some countries.
"I have no doubt that there has been heavy lobbying by commercial actors across a range of industries" to arrive at this watered-down draft, Lee says. "We have seen during the COVID-19 pandemic that market-driven processes alone do not lead to equitable access to pandemic-related products." The pharmaceutical industry is a staunch defender of intellectual-property rights, citing the resources, time and know-how that go into developing treatments.
A question of sovereignty
In his closing remarks at the WHA, the WHO's director-general, Tedros Adhanom Ghebreyesus, mentioned the need to counter misinformation circulating among member states about the global agreement. In the United States, for example, social-media users amplified a claim that the treaty would give the WHO authority over US policies during a pandemic. "We cannot mince words," Tedros said, "the idea that this accord will cede authority to WHO is simply fake news." The WHO is supported financially by its member states and has no direct mechanism to enforce compliance.
The sovereignty of individual states is protected in the document as a guiding principle, Karim says. The agreement is not intended to force countries to adopt all of its recommendations, but to incentivize cooperation through mutual benefits. For example, if high-income countries comply by sharing resources such as vaccines, low- and middle-income countries will be more likely to share epidemiological data, which will strengthen pandemic-prevention strategies that benefit everyone.
But some say that the agreement should have stronger mechanisms to hold countries to account. Moon says that the latest draft relies too much on the willingness of countries to be transparent, and on committees of independent specialists to call out those who don't comply with the agreement. "In the middle of a crisis, governments do what they want to do," she says. If the agreement doesn't have more binding language — "something more powerful than naming and shaming and information transparency — sorry, but we won't be better prepared for the next crisis".
But there is still time for revisions. The intergovernmental negotiating body responsible for drafting the agreement will meet again on 11 June for another week of discussions. And after that, the group will have several more rounds of negotiation before finalizing an agreement to be voted on and potentially signed by WHO member states at the next WHA, in May 2024.