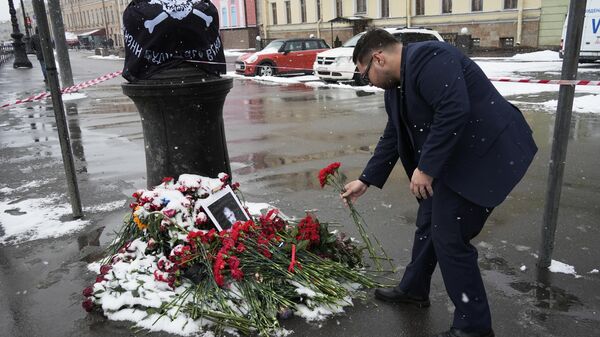 MOSCOW (Sputnik) – Russia launched a national literary award on Saturday that will recognize excellence in military prose and war journalism in tribute to military blogger Maxim Fomin, who was killed in a bomb blast in April.
"The launch of the All-Russia Literary Award… named after Maxim Fomin, also known as Vladlen Tatarsky, was announced in Red Square," the press office of Russian lawmaker Dmitry Kuznetsov said in a statement.
Fomin died when an improvised explosive devise disguised as a statuette went off in a St. Petersburg cafe on April 2 during an event hosted by the blogger. More than 30 people were injured.
Russia's Investigative Committee detained Daria Trepova on suspicion of her involvement in the explosion. The National Anti-Terrorism Committee said Ukrainian special services and supporters of Alexei Navalny's Anti-Corruption Foundation (banned in Russia as an extremist organization and foreign agent) masterminded the bombing.