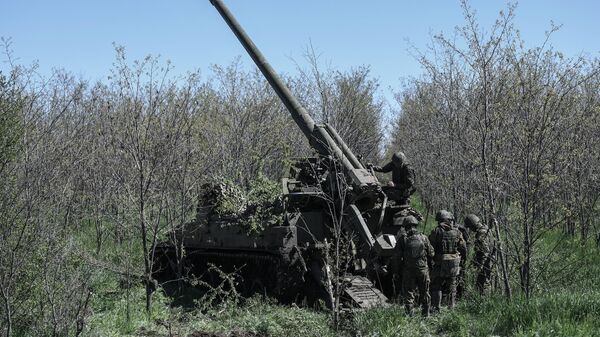 SIMFEROPOL (Sputnik) – The situation at the frontline in the Zaporozhye region remains stable and Ukrainian troops have not made any significant advances, Vladimir Rogov, a senior official of the Zaporozhye regional administration, told Sputnik.
"The frontline in the Zaporozhye region is stable and is under the control of our troops. The enemy is making attempts to advance, fighting is underway in the gray zone and on a small section of the first line of defense, where the enemy is trying to gain a foothold," Rogov said.
Russia launched its special military operation in Ukraine on February 24, 2022, after the Donetsk and Lugansk people's republics appealed for help in defending themselves against Ukrainian agression. In response to Russia's operation, Western countries have rolled out a comprehensive sanctions campaign against Moscow and have been supplying weapons to Ukraine.